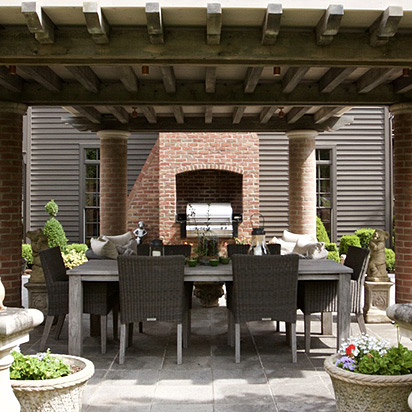 We're passionate about the nature of our work.
Gilmore Design has been designing beautiful landscapes, hardscapes and architectural projects since '69 (Yes, we also think it's funny).
We are passionate about the nature of our work — from the creation of a uniquely-inviting and fully-functional outdoor living space to an eclectic solution designed for your interior living space. We're not afraid to get dirty doing it. 
From interior to exterior we are a full-service design-build firm focused on delivering your ideal home or business environment. 
We consider every detail of your plan to execute the best possible design, guaranteeing your home or business goes from flat to fab. Tame to terrific. Horrendous to "Hell Yes!" Unless of course your plan includes fictional elements like unicorns or giant spiders. Normal-sized spiders are fine.
Want to get to know the wizards behind the work?