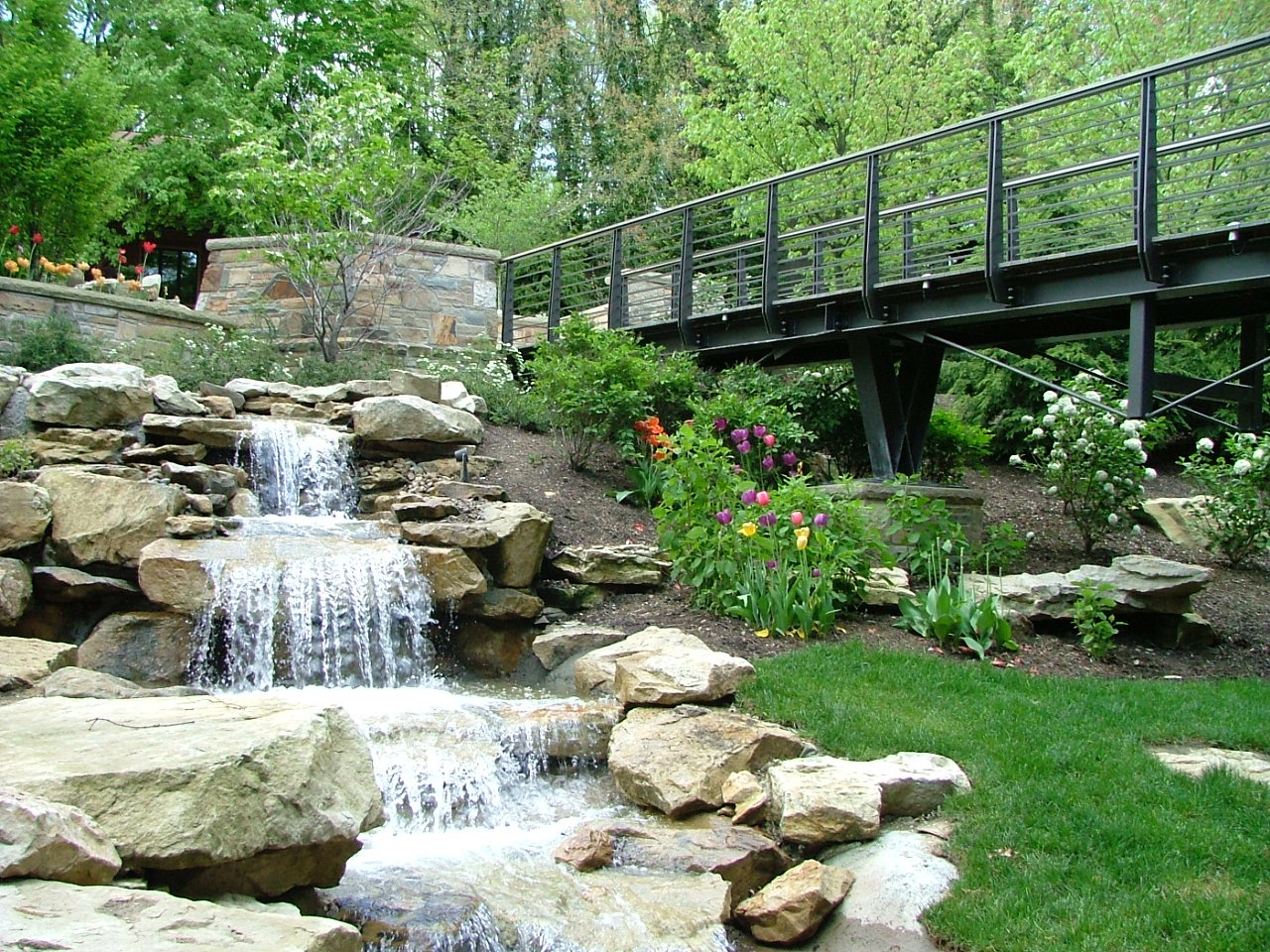 We start with you in mind.
Our goal is to cultivate great relationships with our customers and help you create the ideal outdoor space.
Gilmore offers the most thorough and complete design and landscaping process you'll find. We've learned, through years of experience, that each step is essential to creating and maintaining the perfect design for your property.
---
1. Consultation
Every project starts with a no-charge on-site visit so we can discuss your vision and become familiar with your property.
---
2. Site plan
We develop a general survey – including a building or house footprint, relevant property lines, water lines, travelways, parking area, lighting, existing garden elements and other yard features.
---
3. Site preparation
From extensive excavation and site clearing, grading and drainage to simple installation of new plant beds and landscape maintenance, Gilmore delivers full-service site prep.
---
4. Rough Design and Functional (Bubble Diagrams).
This rough layout of your landscape plan, based on the survey, is used to account for all existing elements on the property in order to determine the new plans.
---
5. Scaled drawing showing design elements
This rendering is more detailed – including precise measurements and architectural elements, utilities and more.
---
6. Presentation drawing
We "pretty up," your rendering to bring your vision to life with colors, textures and shapes.
---
7. The "Show Plan."
We meet with you, so that our designer can present your landscaping concept. We typically like to have this meeting at our office, so you have a chance to see and feel materials, view pictures and get a first-hand look at the plant life that will be part of your landscaping.